---
IDLE / a series of 1-1 encounters online in silence and stillness
August 22, 23, 24 | 19:00 – 23:00 CEST
Open to everyone | Free of charge
Reserve a 10min slot now!
---
Just arrive, and stay, letting moments pass between us, listening to our silence,
sensing without seeing, sharing without speaking, holding space for each other, virtually.
Afterwards, you will be invited to share a 'trace' of our encounter – in words, text, image, sound, voice, video, etc. – to be folded into ongoing performances as part of the Im/mediations project.

Use the link below to reserve a 10-min time slot, and you will be sent a confirmation email with a personal link just for you. You will need a device with video and internet connection.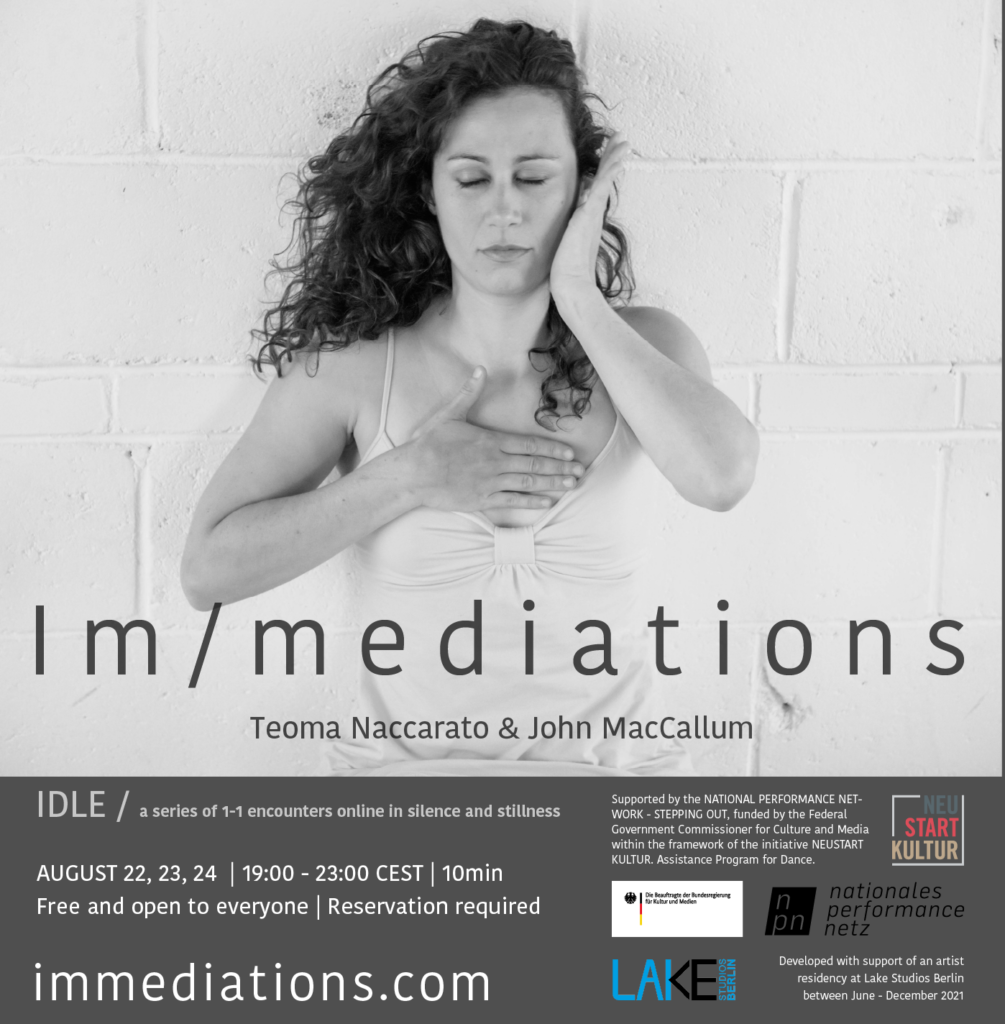 ---
June 1, 2021
Choreographer Teoma Naccarato and composer John MacCallum begin an artistic research residency at Lake Studios Berlin, for the ongoing development of the Im/mediations project between June and December 2021!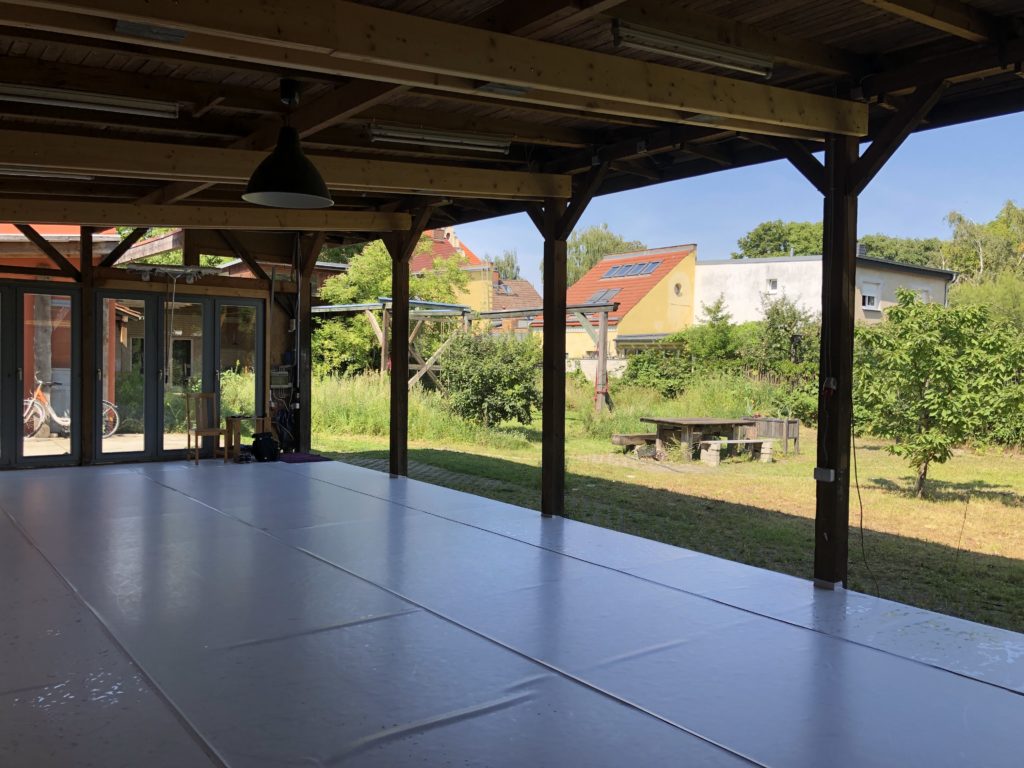 ---
May 1, 2021
Teoma Naccarato is awarded a grant for the Im/mediations Project!
Choreographer Teoma Naccarato has been awarded a grant to realise the Im/mediations project. The grant is from the National Performance Network: Stepping Out, funded by the Federal Government Commissioner for Culture and Media within the framework of the initiative NEUSTART KULTUR. Assistance Program for Dance.