---
IDLE / a series of 1-1 encounters online in silence and stillness
August 22, 23, 24 | 19:00 – 23:00 CEST
Open to everyone | Free of charge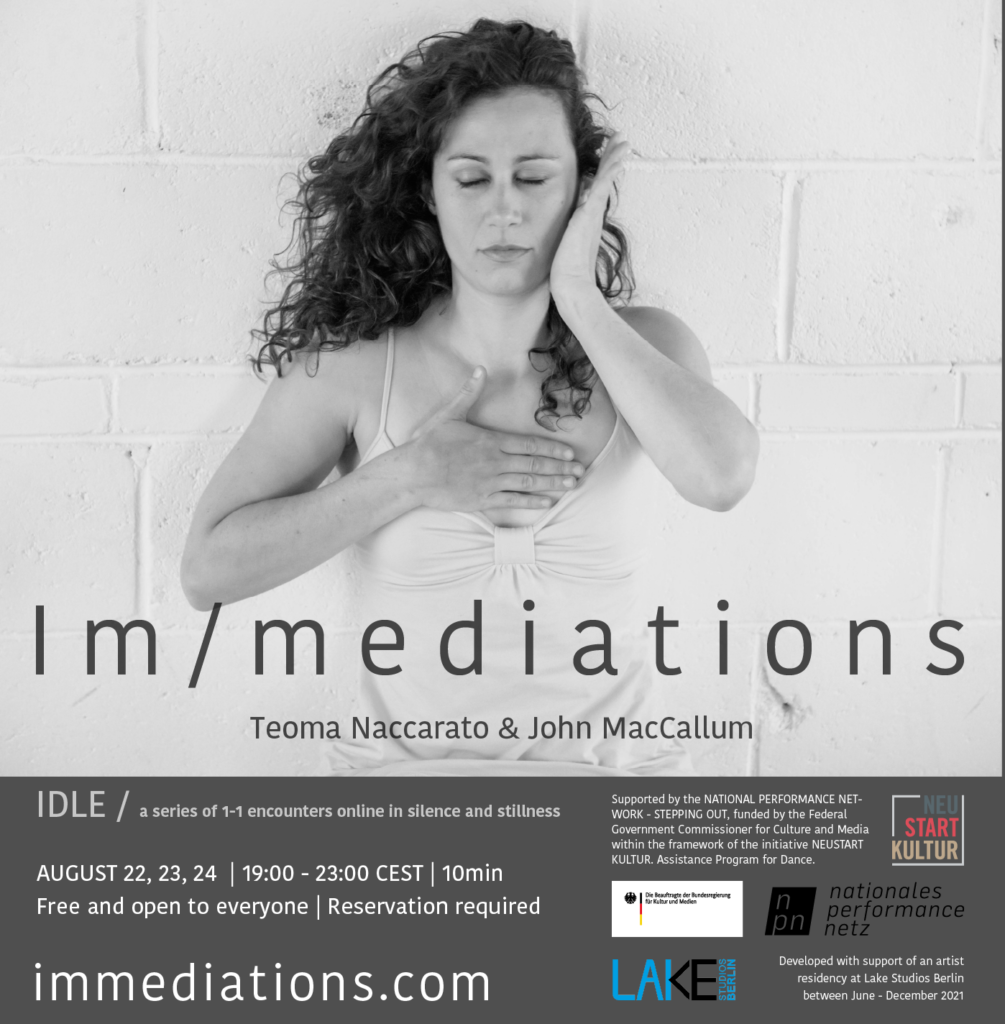 Just arrive, and stay, letting moments pass between us, listening to our silence,
sensing without seeing, sharing without speaking, holding space for each other, virtually.
Afterwards, you will be invited to share a 'trace' of our encounter – in words, text, image, sound, voice, video, etc. – to be folded into ongoing performances as part of the Im/mediations project.