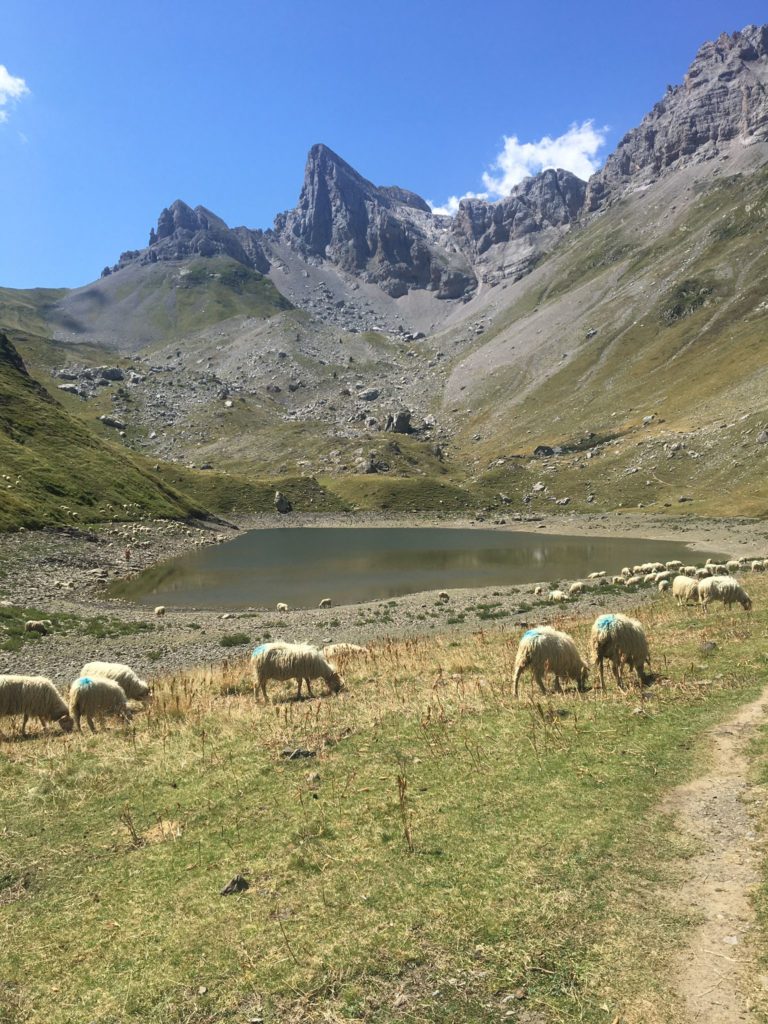 An image as I am in the mountains right now, very isolated from the life I have in Paris.
And 2 words perhaps: silence and care. 
Having shared 10 minutes of silence with you felt like being here in the mountains in the pyrenee area in South of France and hearing barely the sound of the sheep's bells.
I had been distracted by my son while we were looking at each other, he woke up and my partner needed to soothe him back to sleep. That as well is part of my experience of this past month: silence and care.
My thoughts are not organized, I apologize about it. I am taking time to listen and not to think.
Sarah Fdili Alaoui